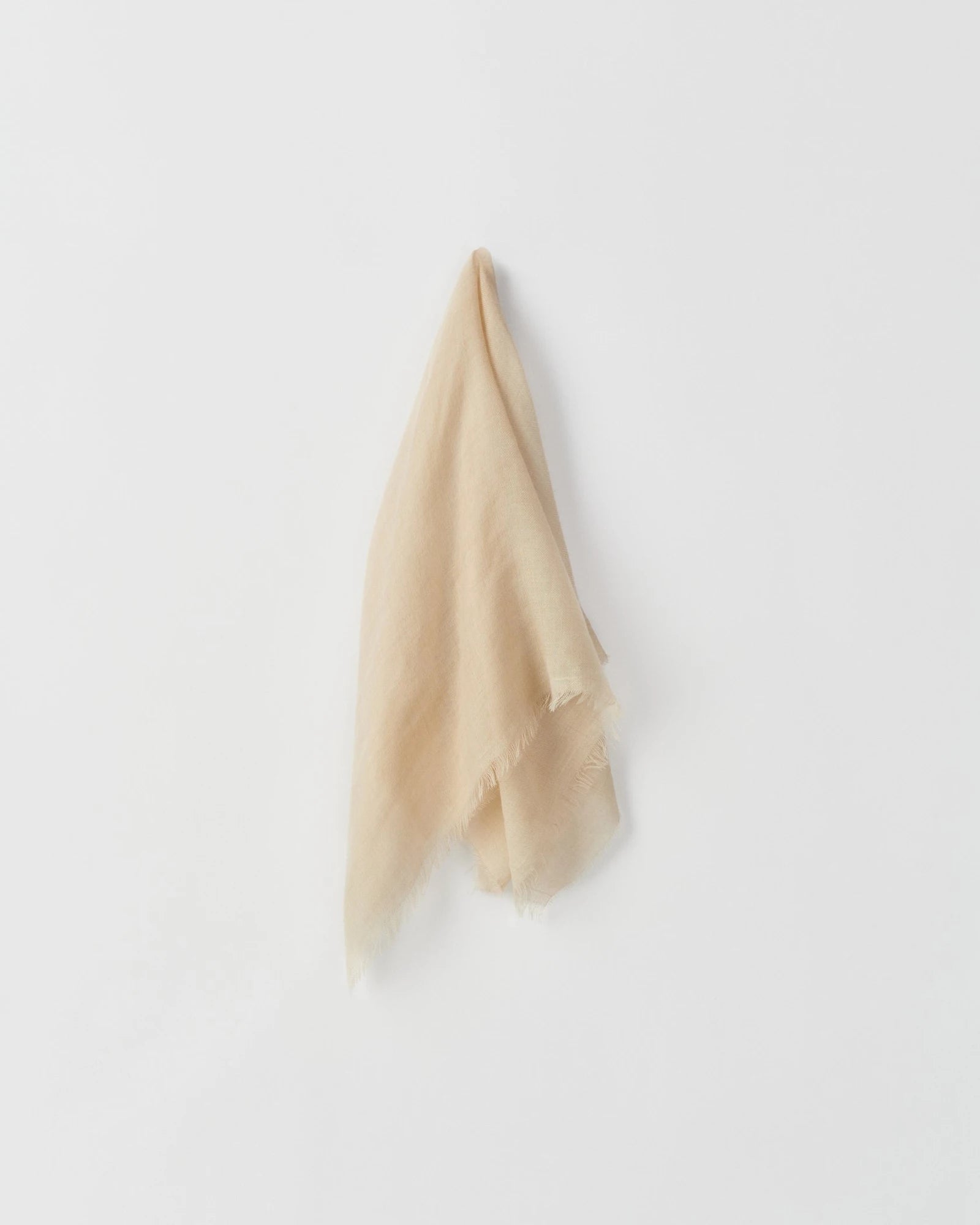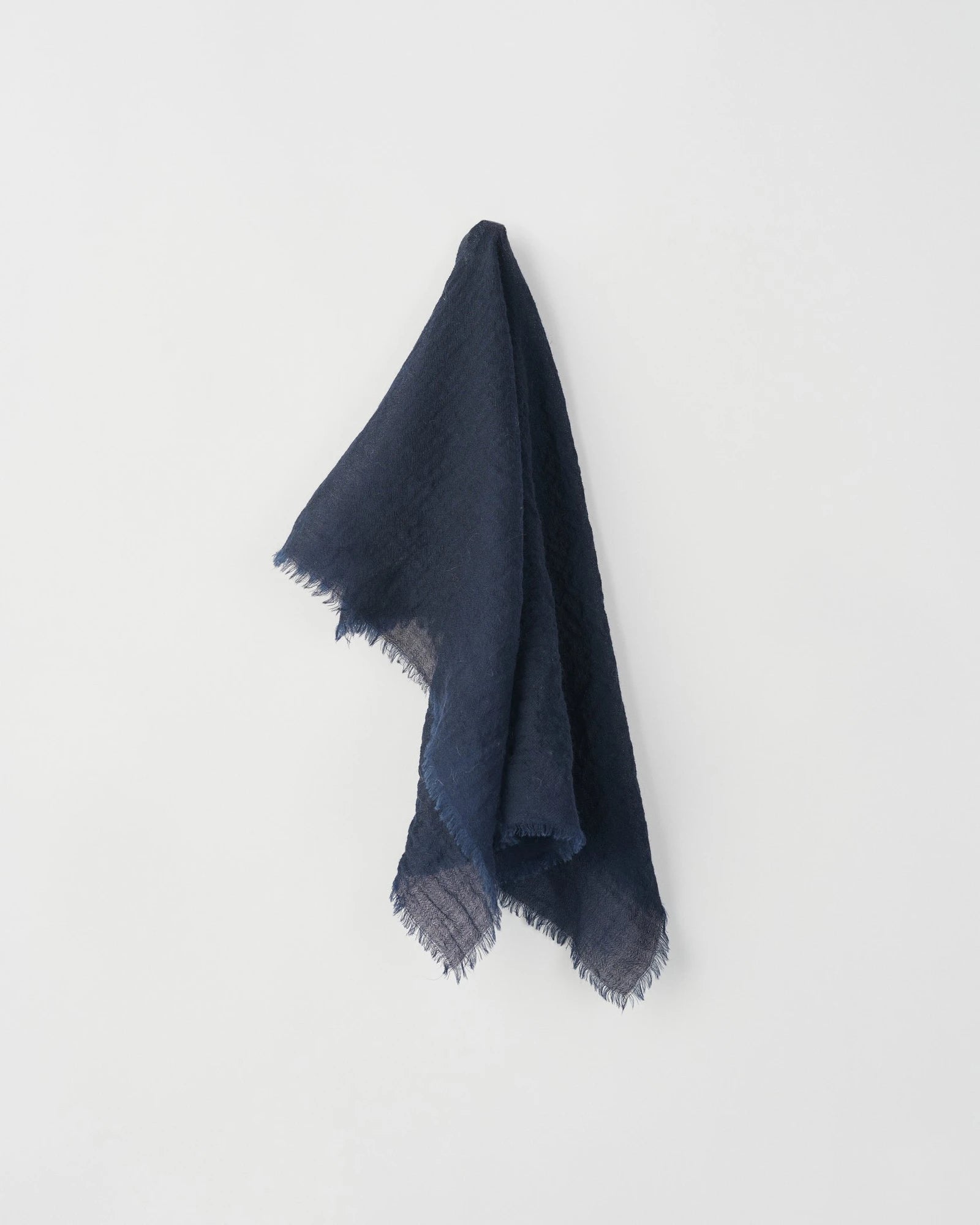 Unisex small neck scarf in 100% cashmere. Fishermen used to rip up old wool-cloths and use it as a scarf to keep warm, hence the fringed edges.

- UNISEX NECK SCARF
- 70X70 CM
- FRINGES ON ALL 4 SIDES
- 100% CASHMERE
- AVAILABLE IN TWO COLOURS
- MADE IN ITALY
TO MAKE YOUR GARMENT LAST, IT'S IMPORTANT TO WASH LESS, AND WITH CARE.
- WOOL OR HANDWASH PROGRAMME
- ALWAYS ON LOW CIRCLE
- USE A SPECIAL WOOL DETERGENT
- DO NOT USE FABRIC SOFTENER
- DO NOT TUMBLE DRY
- AIR DRY FLAT AFTER WASHING
- DO NOT USE FLAT IRON, IF NECESSARY USE A GARMENT STEAMER ON WOOL.
Share Product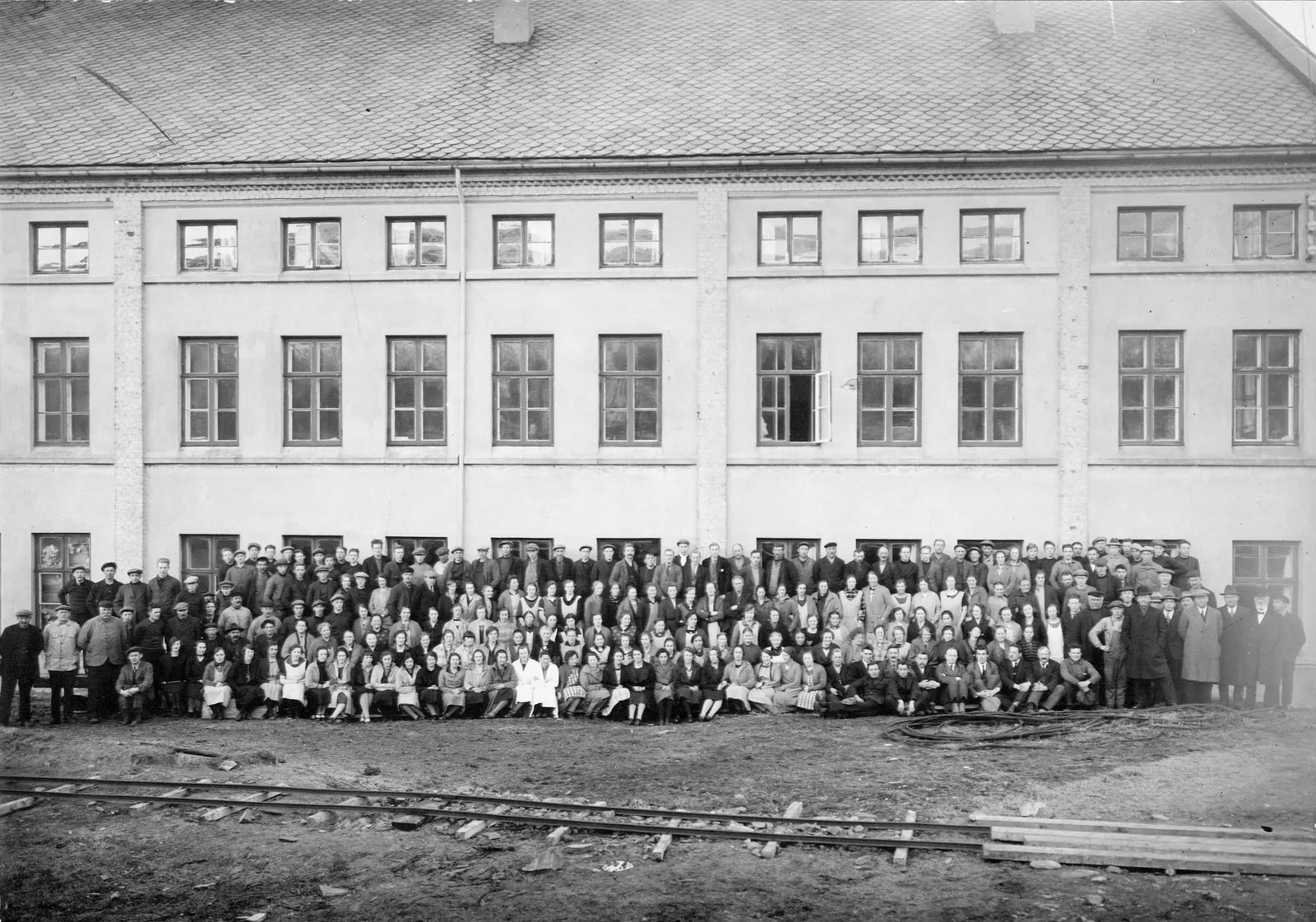 Heritage of Devold
For centuries, fishermen in the city of Ålesund, nestled amongst the islands and enveloped by the fjords, have set out to face the Norwegian Sea's hazardous and unpredictable conditions.
In 1853, galvanised by the spirit and resilience of this community, Devold of Norway was born. Ole Andreas Devold set out to create knitwear suitable for land and sea, pieces that would protect against the elements, keeping workers warm and dry.
Born out of the same heritage, O.A.D. builds on 170 years of craftsmanship and knitwear expertise, creating refined pieces for a classic, considered wardrobe.
Classic Lus Pattern
The Lus pattern, a definitive traditional design in the history of Norwegian knits. The smallest pattern possible with two threads, the Lus was intentionally designed to enhance wool's insulating properties to keep fishermen warm at sea.
With O.A.D., we are proud to introduce this traditional pattern in premium mohair wool.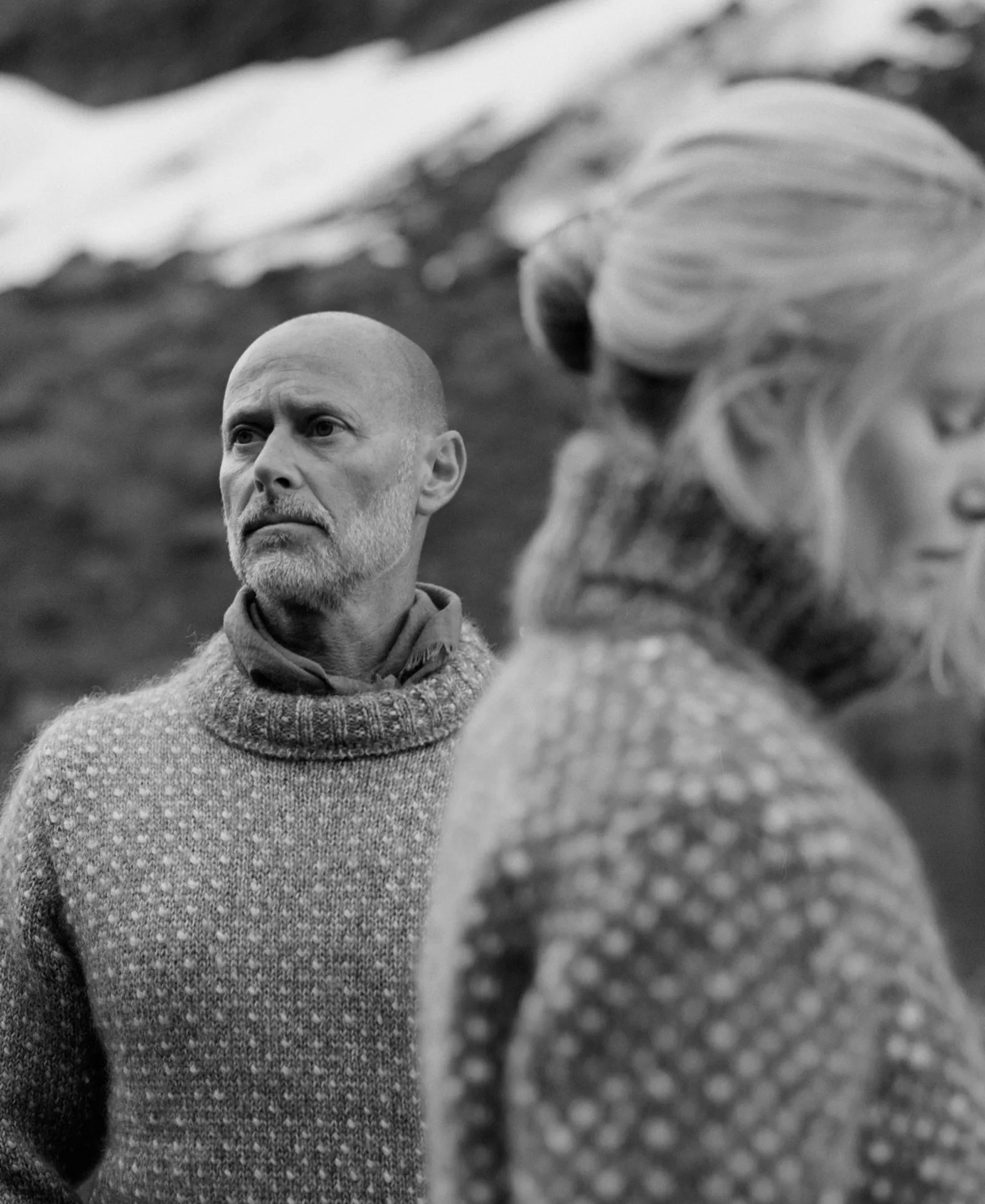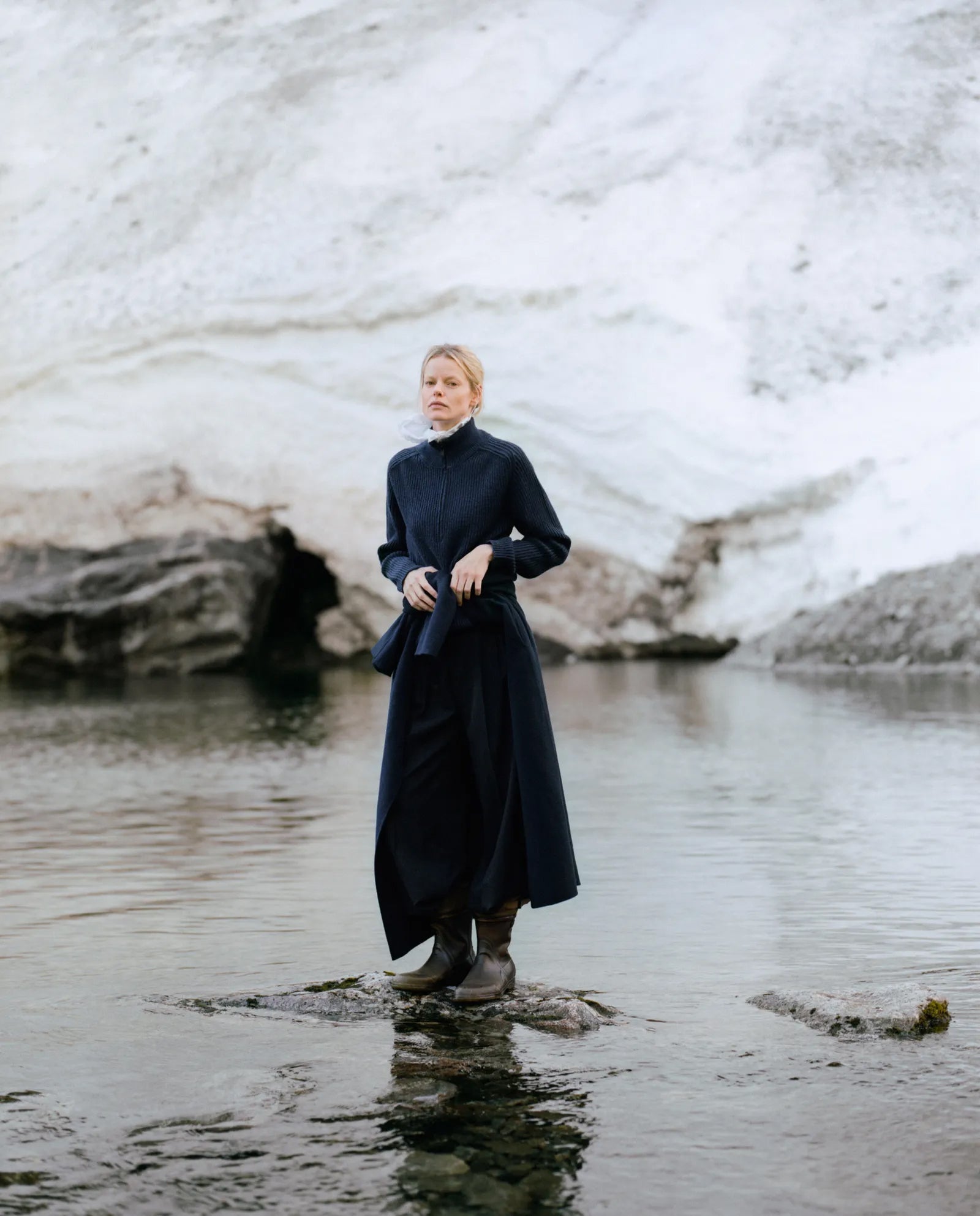 Iconic Blaatrøie
Ole Andreas Devold's iconic designs, the Blaatrøie. Its unique tightly-woven knitting technique and water-repellent qualities made it an indispensable garment for the fisherman of the 19th and 20th centuries.
With O.A.D it will remain a staple for the 21st century and beyond.
The Designer
O.A.D.s designer Olmes Caretti had a clear vision in mind, "The Norwegian spirit, infused into premium designs that feel at home wherever you are in the world." 
The legend and native of the town of Reggio Emilia in northern Italy, has a creative spirit that transcends borders and boundaries. Working with O.A.D., Carretti defined generations of European youth in the 1980s and 1990s.
Carretti's history with Devold family started in 1995 and resulted in some of the most iconic designed sweaters, including the classic Svalbard. His design is a timeless status symbol, thanks to an unwavering belief that styles should be beautiful and technical, combining premium materials and innovative production techniques to create pieces that look as good as they perform.
With O.A.D., Olmes Carretti revisits the allure of the Norwegian landscape, harnessing his passion for nature and its inspiring colours, with a collection that recalls the fjords and forests in every slip stitch and every ribbed border.