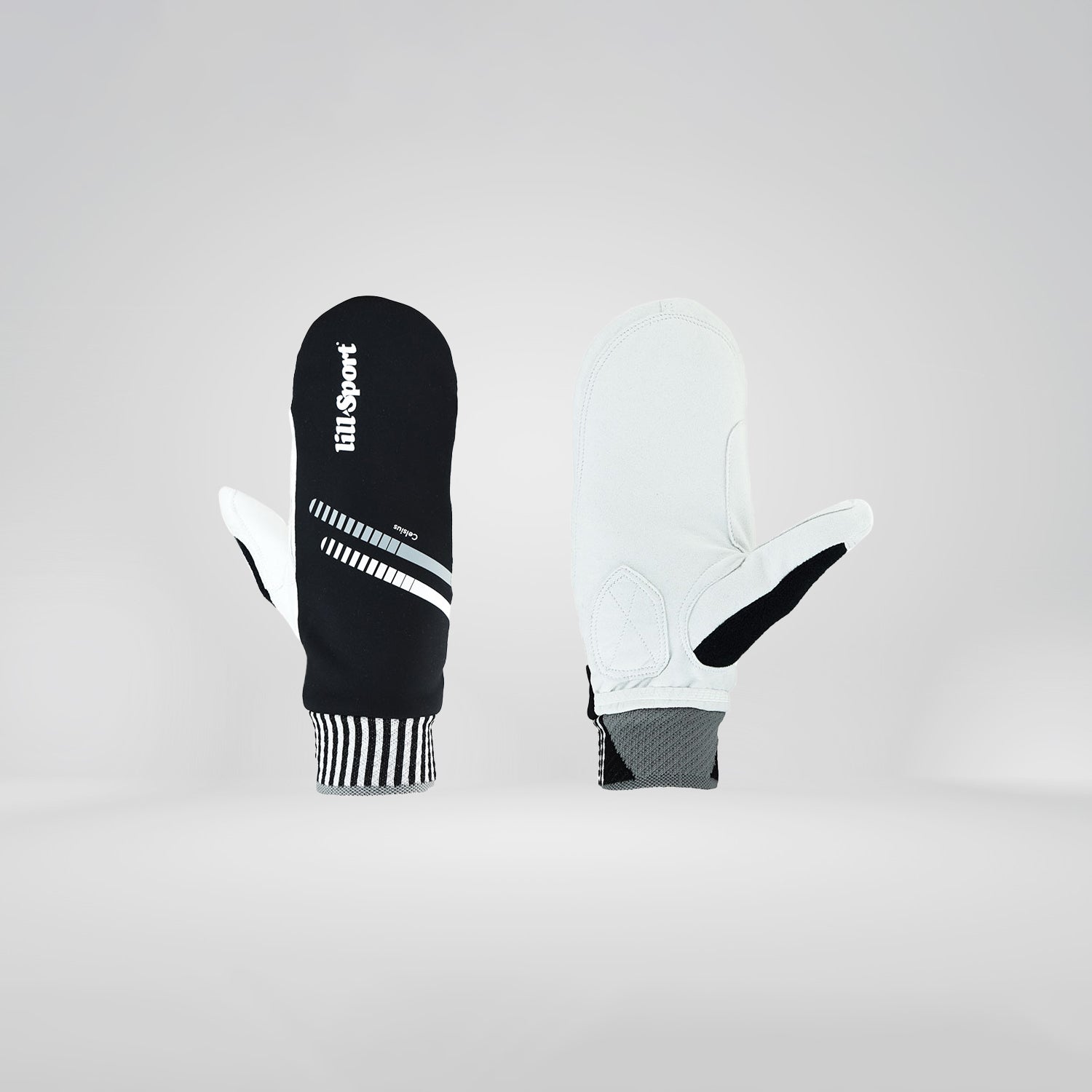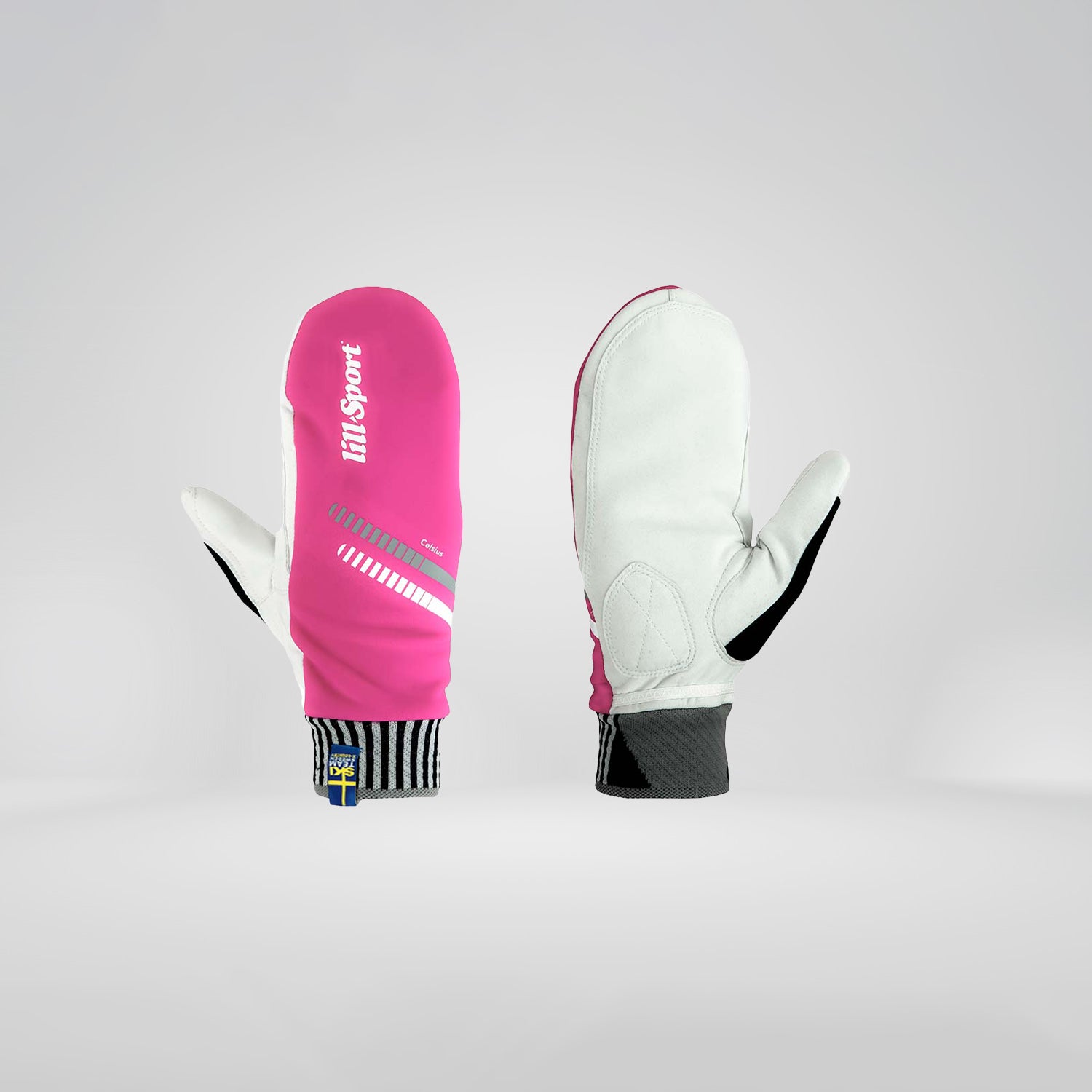 A lined and weather-resistant race glove with slim fit adapted for medium to high intensity in colder temperatures. A favourite mitten that takes you as close as you can to wear a finger-glove. 
Lined and wind-breaking race mitten with a narrow fit adapted for medium to high intensity at colder temperatures. The back of the hand consists of wind-breaking textile with good breathability that protects your hands from cold and ventilates body heat for the best comfort. Durable and easy-to-care synthetic leather in the palm gives a good feeling to the ski pole. The mitten also has a warming and form-sewn lining with a minimum number of seams to make the glove as comfortable as possible under the pole strap. Tight, smooth and warming cuffs that fit easily under the training jacket.
- SLIM RACE MITTEN
- UPPER IN 3L MATERIAL WIND & WATER RESISTANT
- INNER PALM IN DURABLE SUADE IMMITATION
- SLIM FIT WITH ERGONOMIC PERFECTION
- PRE-CURVED HAND-SHAPE TO MATCH THE GRIP
- KNITTED STRETCH CUFF FOR BEST FIT
- FULL STRETCH FOR FREDOM OF MOVEMENT
- SUPERIOUR FEEL WITH CAREFULLY PLACED SEAMS
- PROTECTION ZONES TO MATCH THE POOL-GRIP
- MADE IN EU
INNER PALM - Clarino®
UPPER - 3L Material
LINING - Brushed light-weight jersey lining
CUFF - Technical knitted SportWool®
Share
The Nordic choice since 1984
World's best ski glove
The company Granqvist Sportartiklar AB was founded in 1984 in Karlstad Sweden. The vision was simply to create the world's best ski glove. The product was launched under the brand name Lill Sport®. Today, almost 40 years later, we are a well-established brand that can be seen on everyone from the everyday athlete in the ski track to the elite skiers at the championships.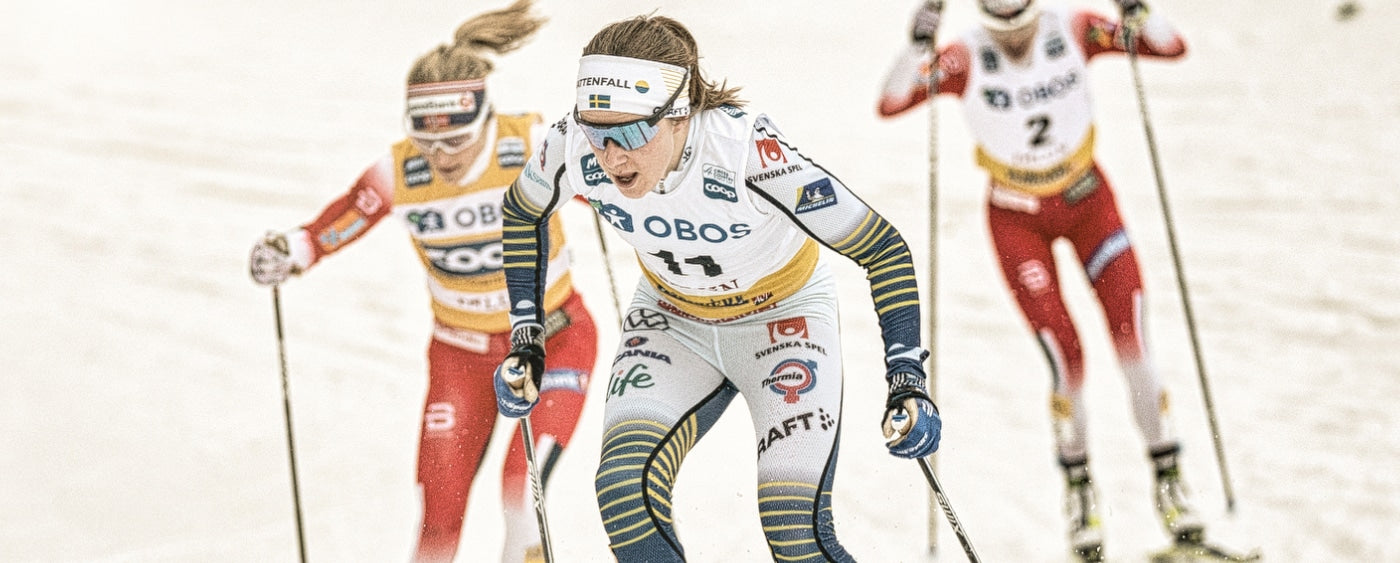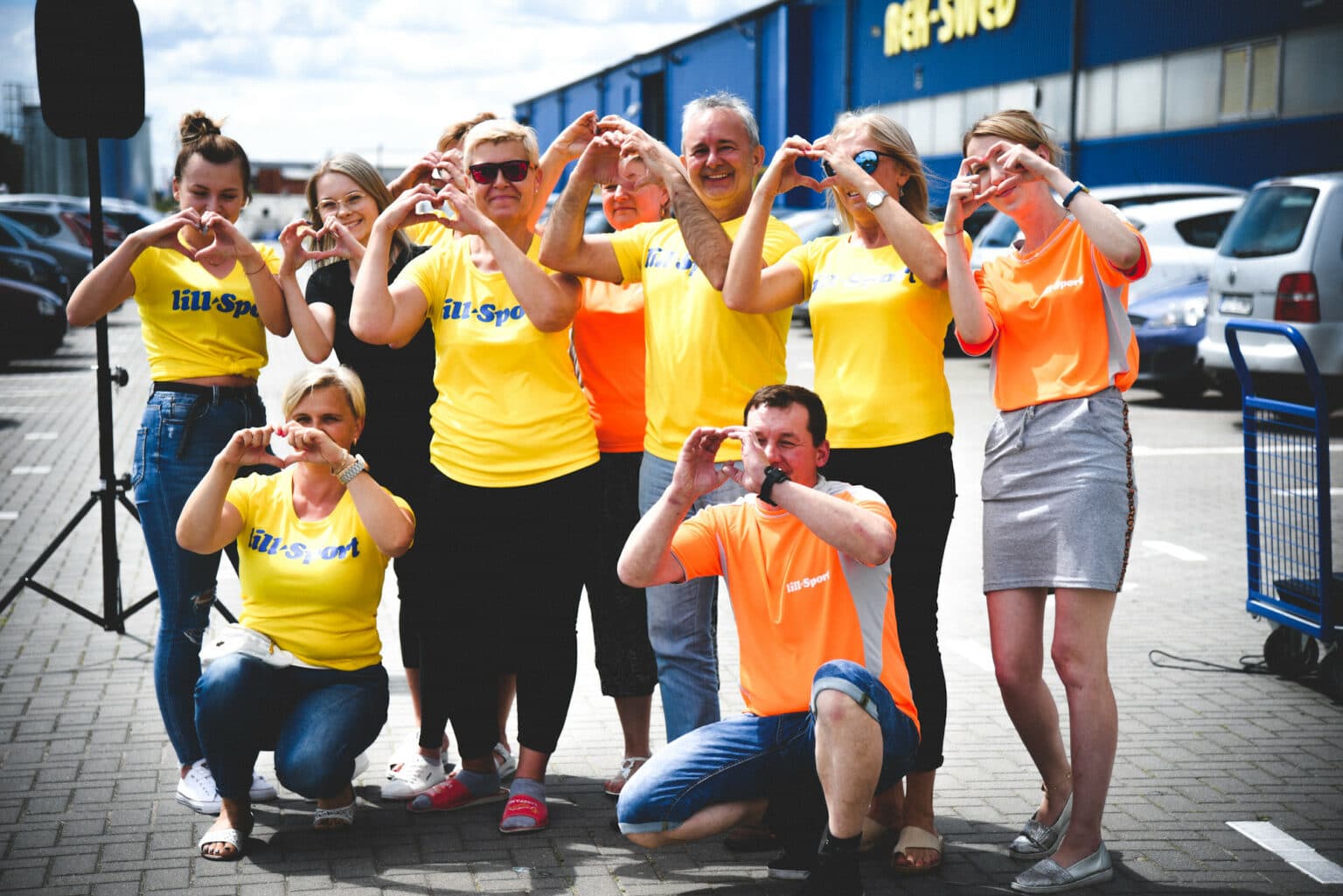 The history of Lill Sport®
Swedish Innovation
In 1980, the first Lill Sport® cross-country ski gloves was introduced to the market. It all started with the founder Lasse Granqvist, a good skier being annoyed that the Nordic ski gloves were poorly made. The seams on the gloves chafed and the fit was poor resulting in a bad and uncomfortable grip on the ski pole. From this point Lasse started the development of the Lill Sport® ski gloves driven by curiosity, and good knowledge gathered for being an serious cross country skier.
Granqvists Manufacturing
The Glove Factory
Lill Sport's production is made in the "Granqvist Manufacturing facility" in Poland, in the town of Zlotow. The glove making process is made by hand. It takes years to develop into a skilled seamstress. Today there are around 350 people running the Granqvist production in Poland. The real company value are the people who work with the Lill Sport® production in Poland. Once you have tried a glove from Lill Sport® you will understand the beautiful craftsmanship from a premium glove made for a true purpose!