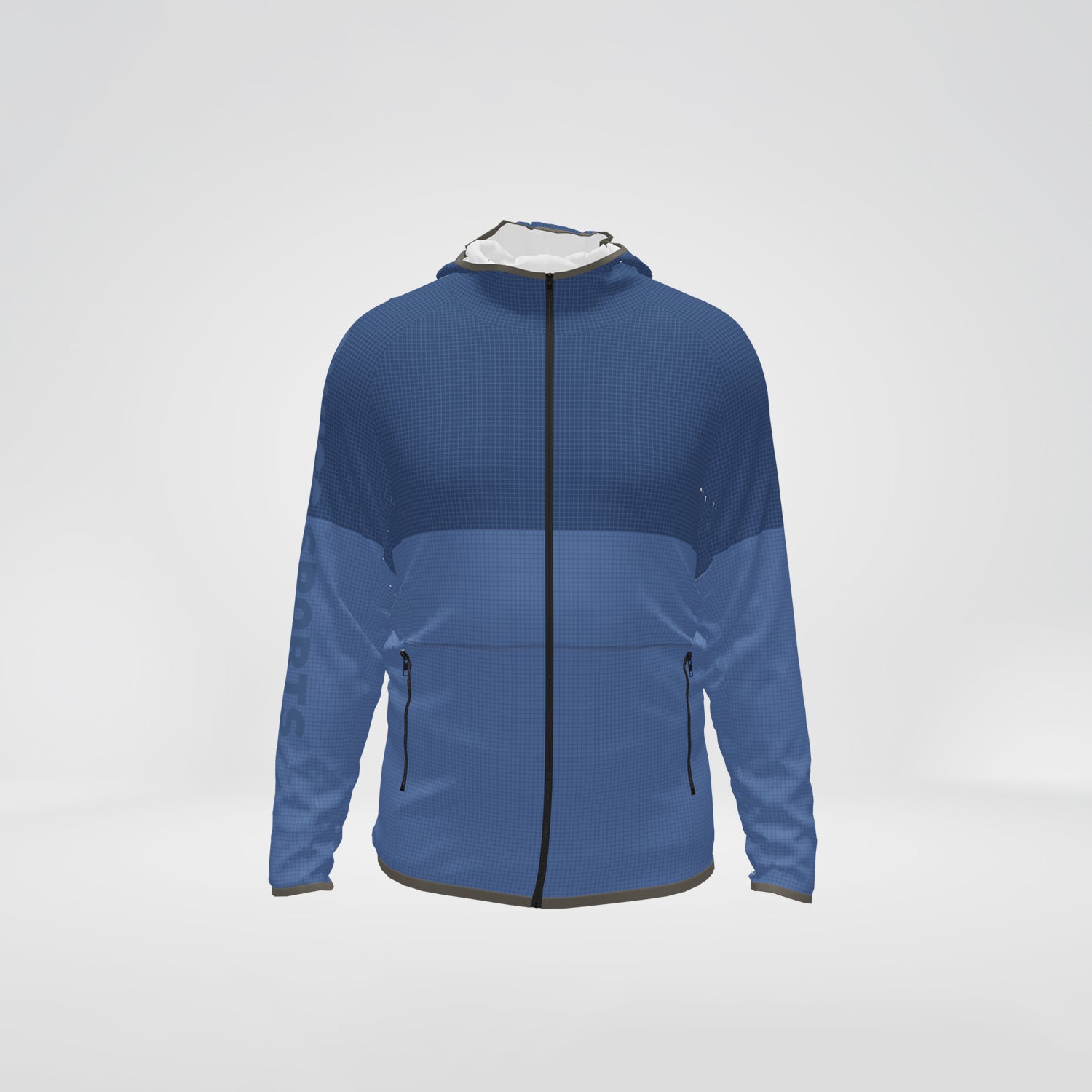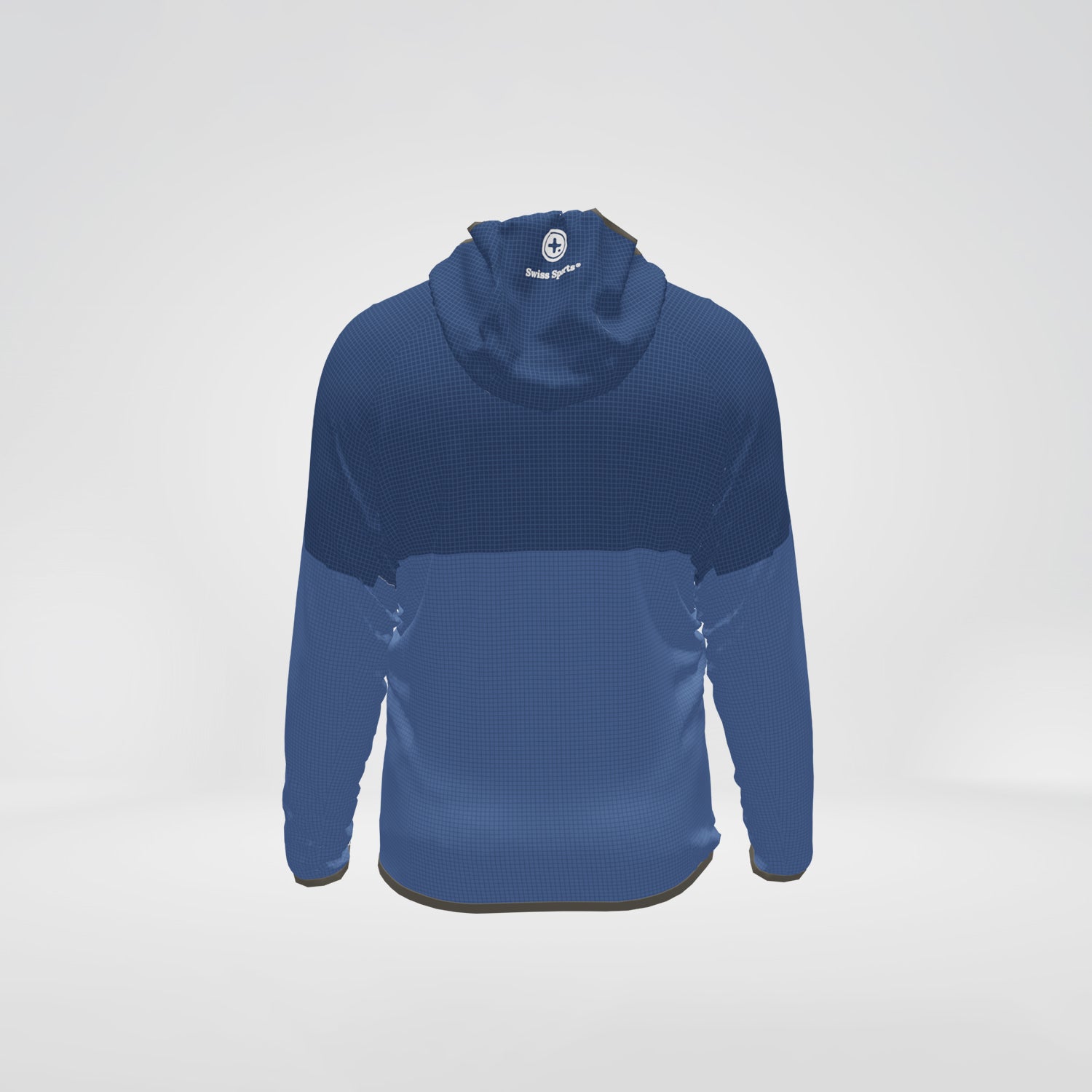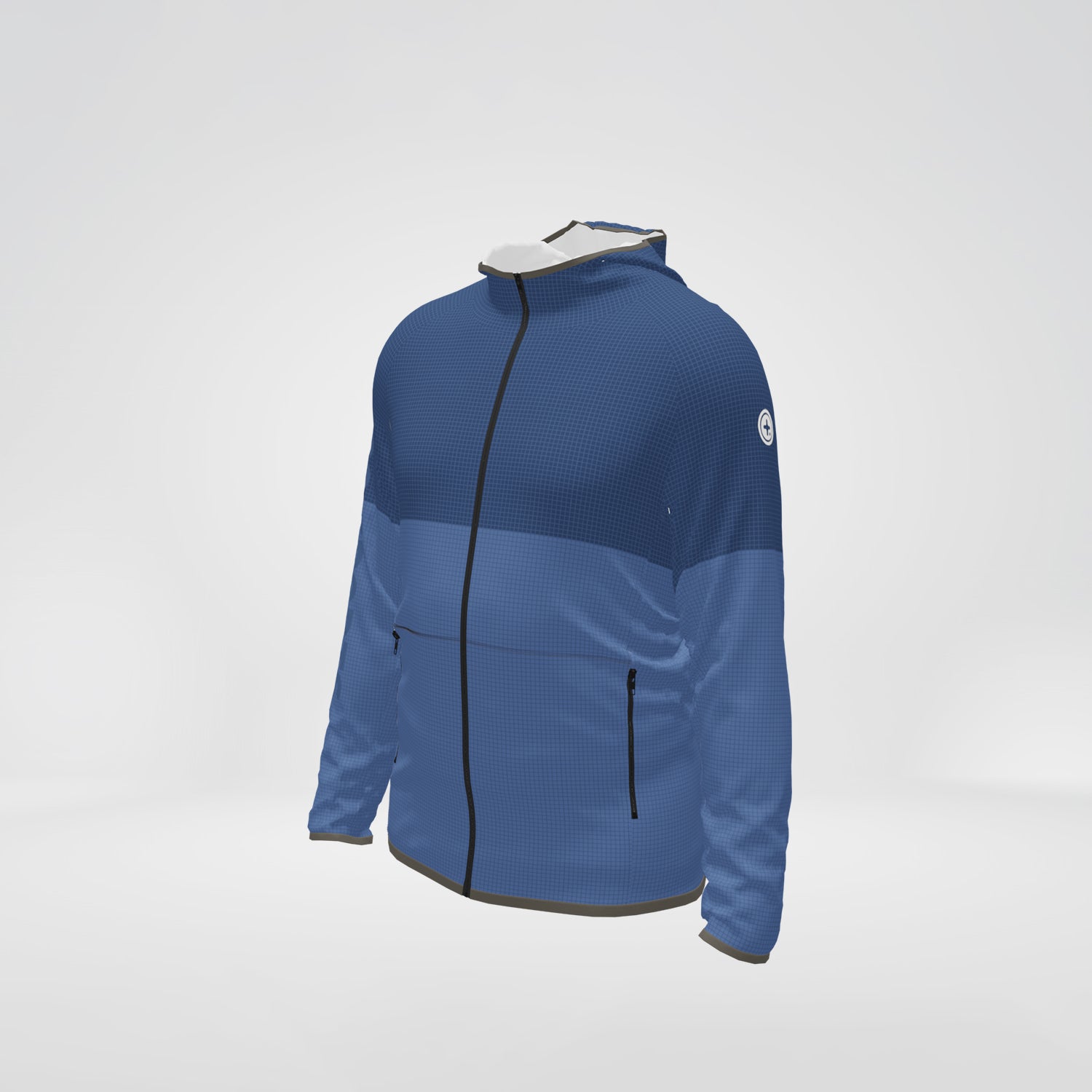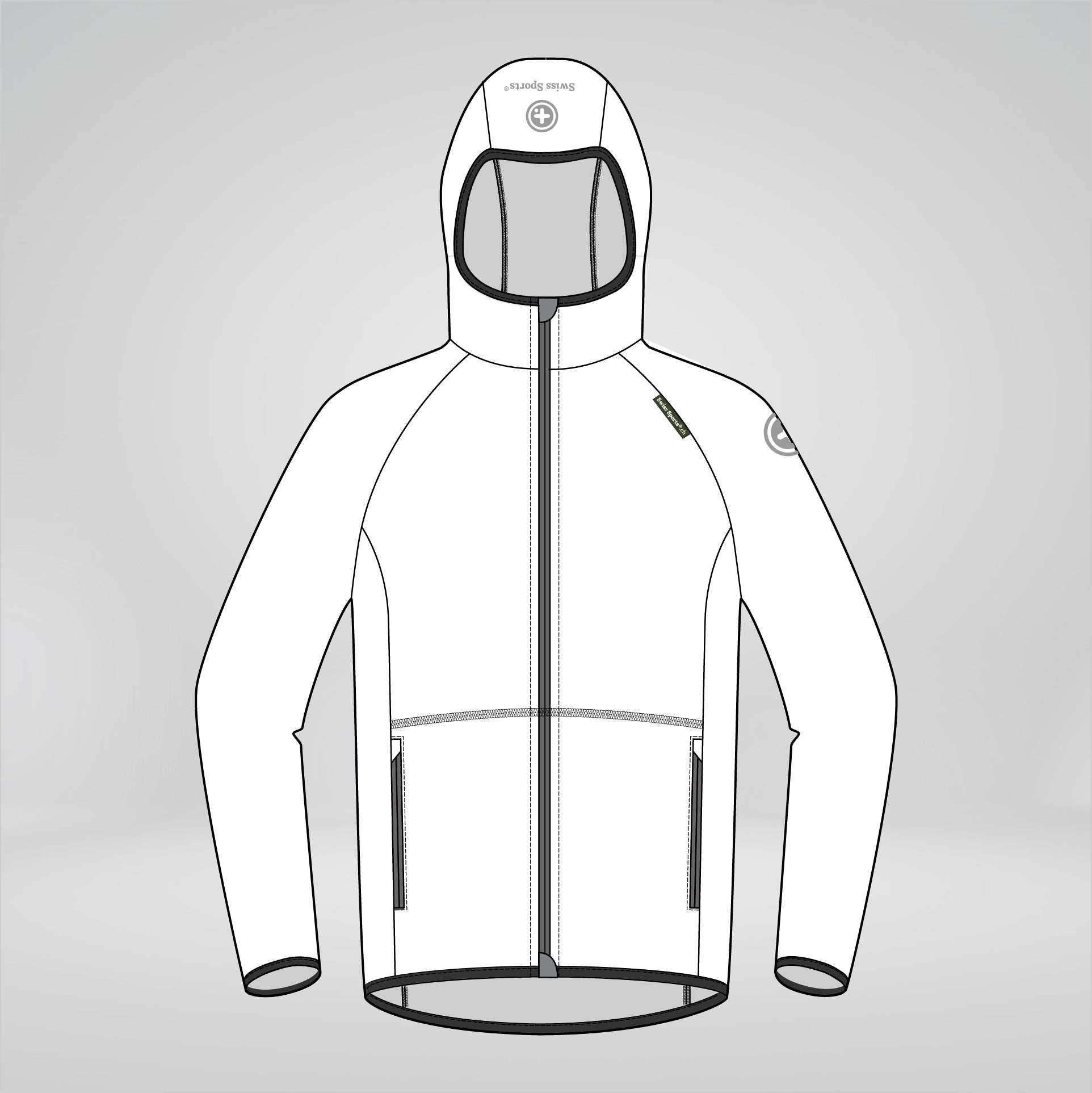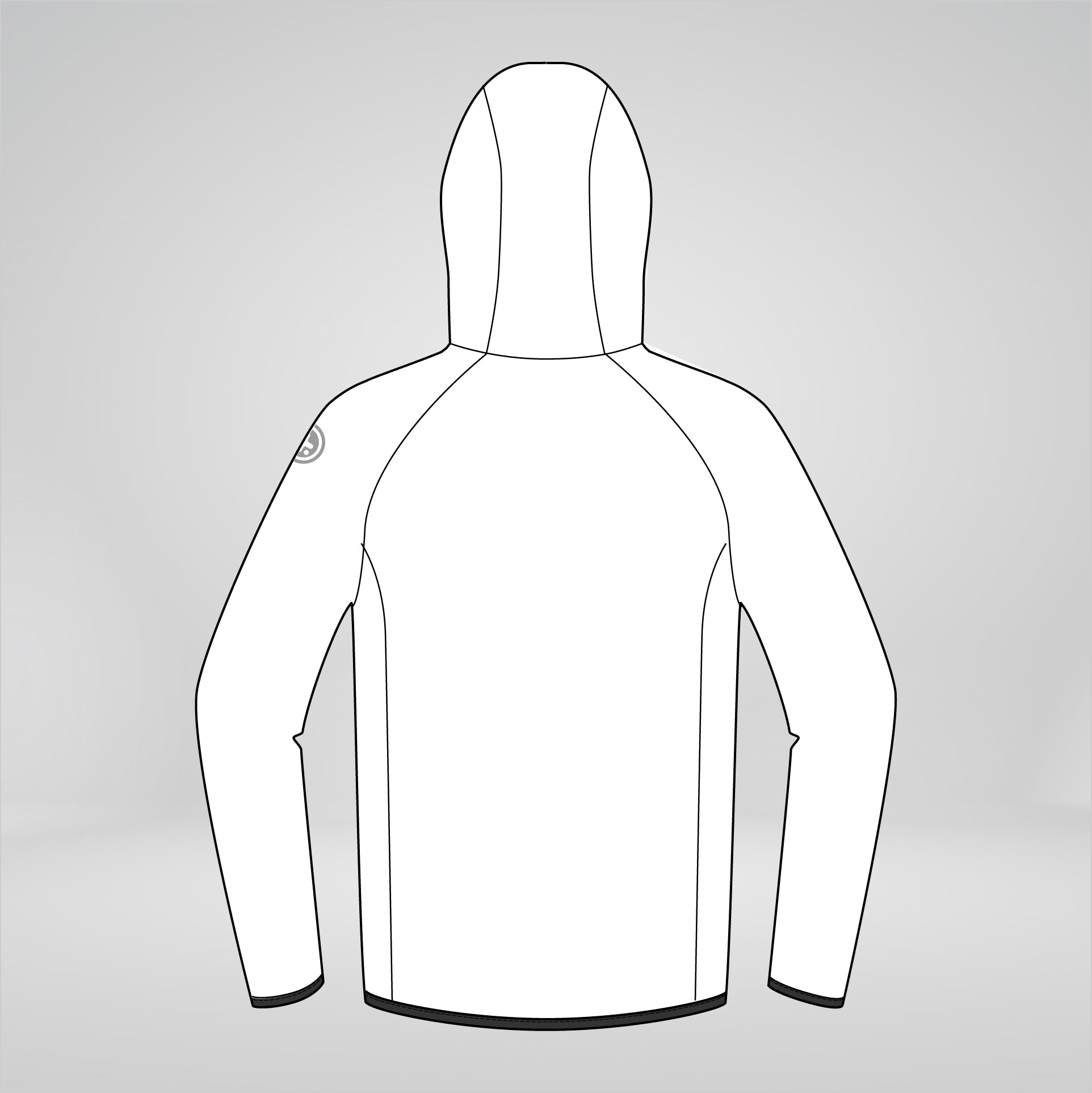 Midlayer Hoody Jacket Men
Midlayer Jacket with hood made in a medium weighted 4-way stretch brushed fleece fabric. We have integrated an over-edge elastic to give a snug performance fit for the hood opening, sleeve openings, and around the waist. The two hand pockets have a streamlined construction for a sleek modern look. YKK zips are reversed coil 
for a clean contemporary look. The zipper puller and slider have a clip-down lock mechanism to secure your valuables.
 We have zip garages on the upper cheek and lower waist to avoid chafing on the skin and snagging on other materials. There is a raglan sleeve construction for maximizing freedom of movement.
We have a unique knowledge in textile that outperform most of the companies in the industry. We pay extra attention to fabric selection, body fit, and make-details of the product to ensure the best comfort and performance. Our background in sports gives us a unique insight in the demands and needs from the active user and athletes.
We ship from Switzerland Zug to EU destinations. If your country is not open in our shop, please contact us directly at info@snoow.tech. More info about our Shipping Policies you'll find here.
In Switzerland, we ship with "Swiss Post".
In the EU we ship with "UPS Standard".
We offer 30 days return policy. Please note that the product should be unused and sent back in its intact original packaging. Read more about our Refund policies here.
We use Shopify Payments to be sure we offer the most secure and flexible payment service for our customers. None of your card or payment information is saved in our shop. We only save your name and address for shipping and communication services.
Family Heritage
Production
We have a long time experience with manufacturing and producing textile garments. The family started producing garments 1948 and build factories in Portugal and Tunisia.
Today we partner up with specialised factories in Europe to offer premium sports products with high quality.
Or solid experience in production gives us the understanding of limitations and opportunities when going to production. We know how to design a functional sports product where the outcome combines beautiful design, clever detailing of technical construction details, with high quality.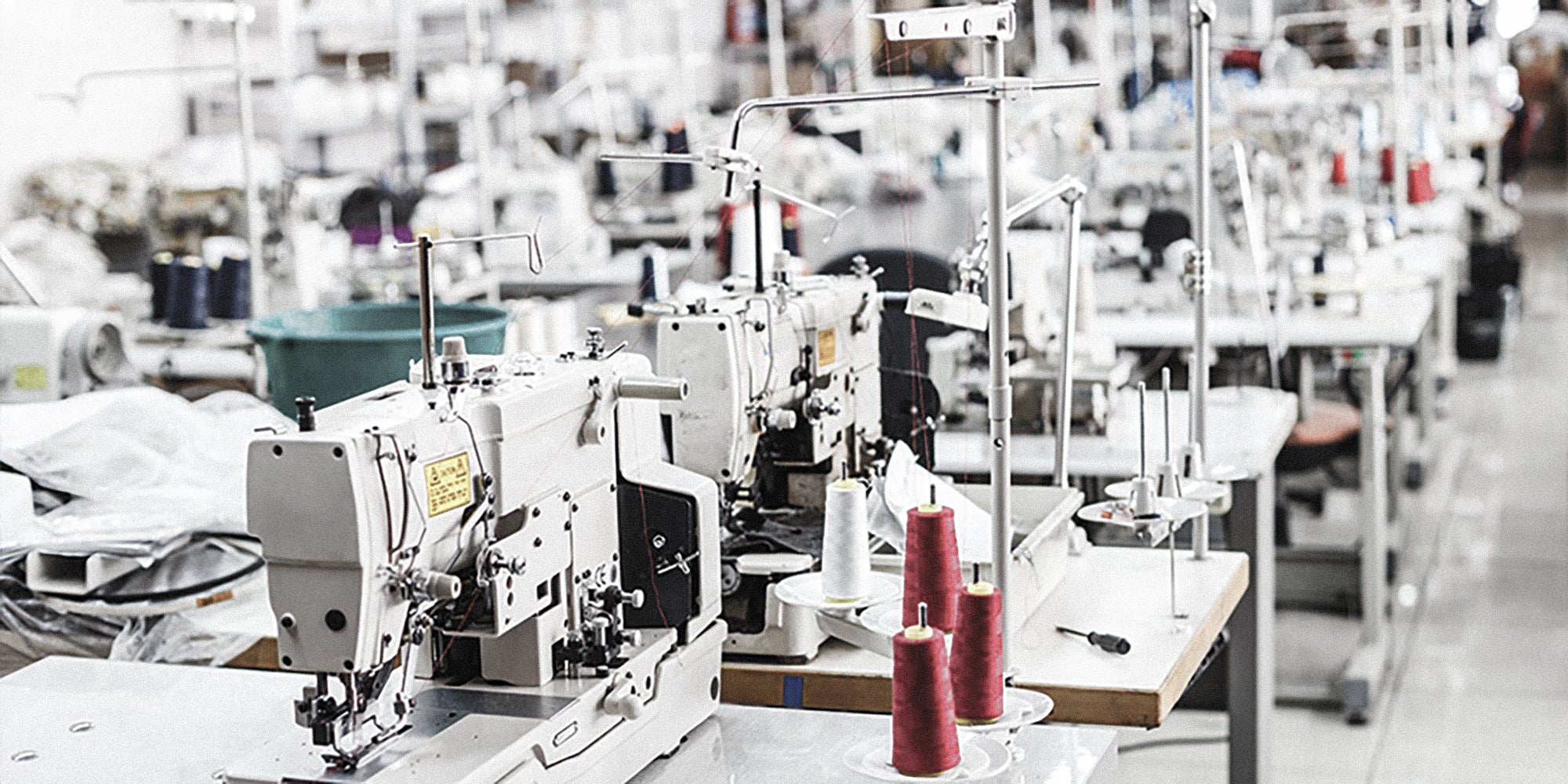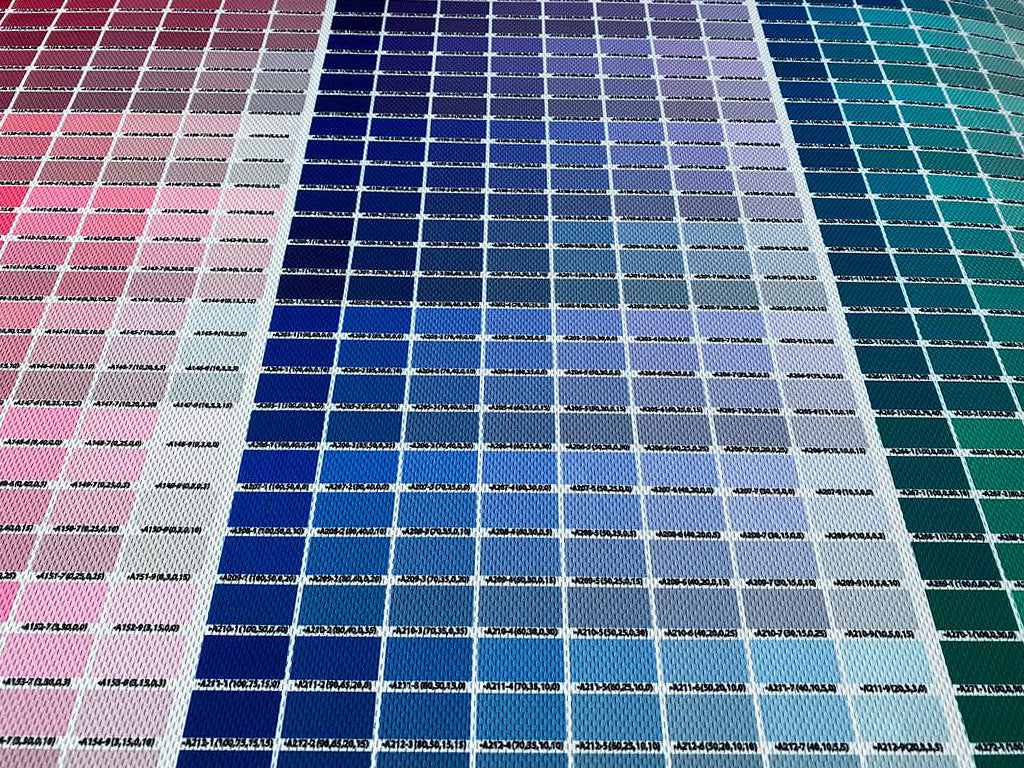 We match your colors
Print Colors
With a close collaboration with our manufacturer we match your print color requests. We are also experienced to design graphics where the outcome of the colors are maximised. Critical are always shadings of fading's of graphic design when shifting from one color-family to another.
Unique understanding the materials
Premium Fabrics
We select fabrics that bring out the best characteristics in optimising your micro climate, movability or snagging resistance. We know that fabrics don't stand against all wear, but we are able to avoid sensitive materials where the threads are harder twisted, or where the weave is more compact so that the durability is maximised based on the targeted construction.